A group of James Street students joined other primary schools from around the district at the Whakatane Intermediate to participate in a SchoolGen Day. Our students participated in a range of work shops which were all focused on solar energy and energy efficiency. It was a fun, educational day, thanks SchoolGen.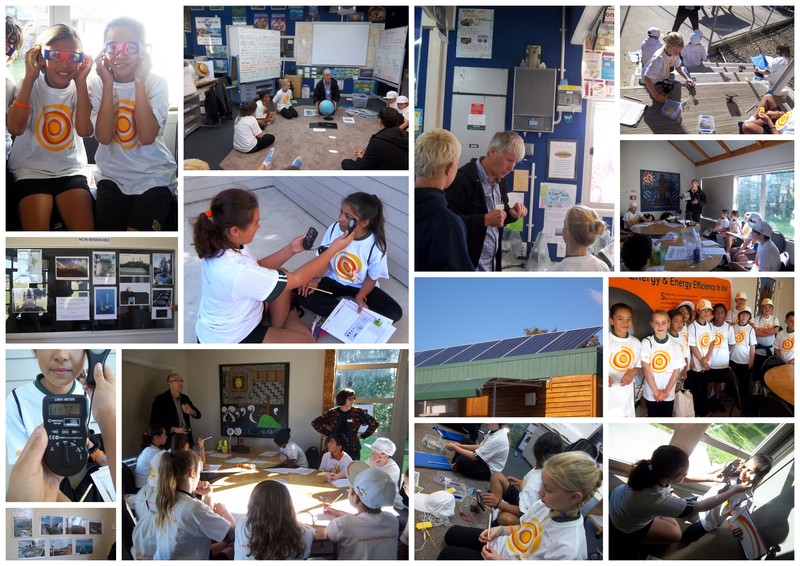 Wow!
What a celebration.
Ayjah and Amber won the awards for "

sunniest

" students.
Students displayed their learning...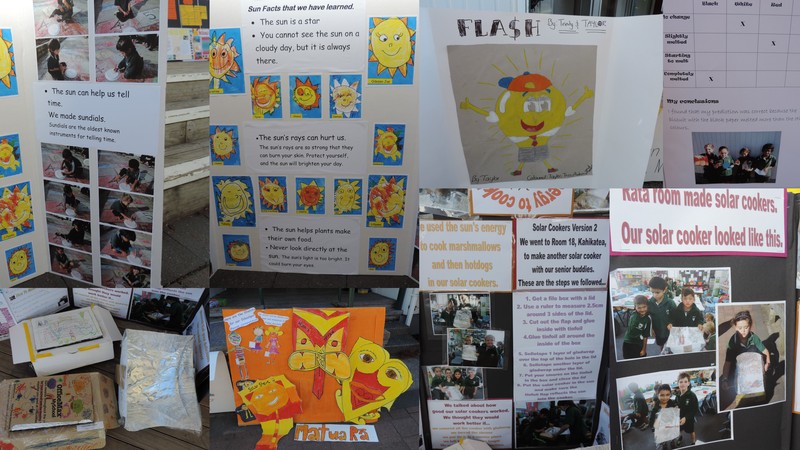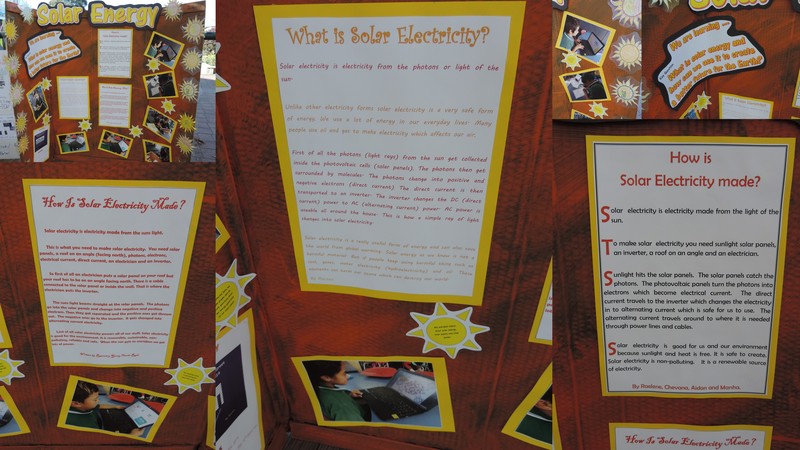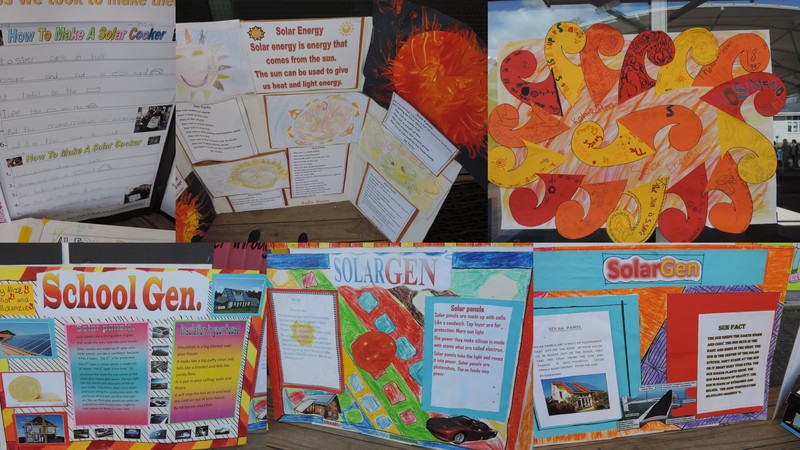 On Friday the 6th of June we are celebrating our first year anniversary.
Genesis Energy
SchoolGen Programme

A very exciting initiative that we are now part of is the Genesis Energy SchoolGen programme.
We are one of only 50 schools in New Zealand who have been selected to join the programme – last Wednesday the installers put 8 photovoltaic solar panels on the roof of Room 5 and an inverter and data recorder inside the classroom. This enables us to see how much solar energy we are generating each day. Shortly when our data goes live on the SchoolGen website we will be able to see our peak energy usage times as well as how many kilowatt hours of power we have generated. This power generation will reduce our power bill substantially as the solar panels should generate enough energy to power the equivalent of a three bedroomed house.
Learn about the installation and how it works.
On August 22nd we celebrated the official launch of James Street School as a Schoolgen school. We had Maggie Twaddle work with our students to present a fabulous presentation on how to be more energy aware and energy efficient.