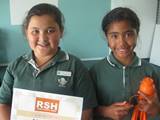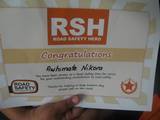 Congratulations Awhimate and Te Rongopai.
Awhimate and TeRongopai were selected as our two most diligent road patrollers for 2013.
They both
turned up for duty throughout the year (even on the really wet days)
offered to cover duties when other patrollers were away
took their role, of keeping our students safe on the crossing, seriously.
You deserved your award.